Welcome to P5!
'Be the best you can be!'
Welcome to P5's page.
Keep watching here for what we get up to throughout the year!
What's going on in P5?
Term 1
A little summary of what we'll be learning this term!
Literacy
Scan For key words to help make an oral or written summary.
Identify features of non-fiction text (e.g contents page, glossary etc)
Understand how to write verbs in the past, present and future tense.
Use of powerful verbs.
Revise and extend work on adjectives, including superlative and comparative adjectives.
Extend use of adverbs in their writing.
Re-read own writing to check for grammatical sense and accuracy.
Recount writing- we will be writing a diary entry about an imaginary trip to Egypt!
Poetry writing.
Onomatopoeias and similes in poetry.
Maths
Vertical addition and subtraction
Vertical multiplication
Division with and without remainders
Place value of numbers up to 10,000
Rounding numbers to the nearest 10, 100 and 1000
2D and 3D shapes
Drawing and interpreting bar charts.
The World Around Us
Personal Development and Mutual Understanding
PATHS:

Rules and why we need them
Pupil of the Day
Feelings and relationships

NSPCC Keeping Safe
Helping Hands program

Developing Children's self esteem
Feelings
P.E.
underarm and over arm throw.
chest pass
R.E.
Art
Activities related to Ancient Egypt Topic; e.g writing name in hieroglyphics, Ancient Egyptian drawing styles
Ancient Egypt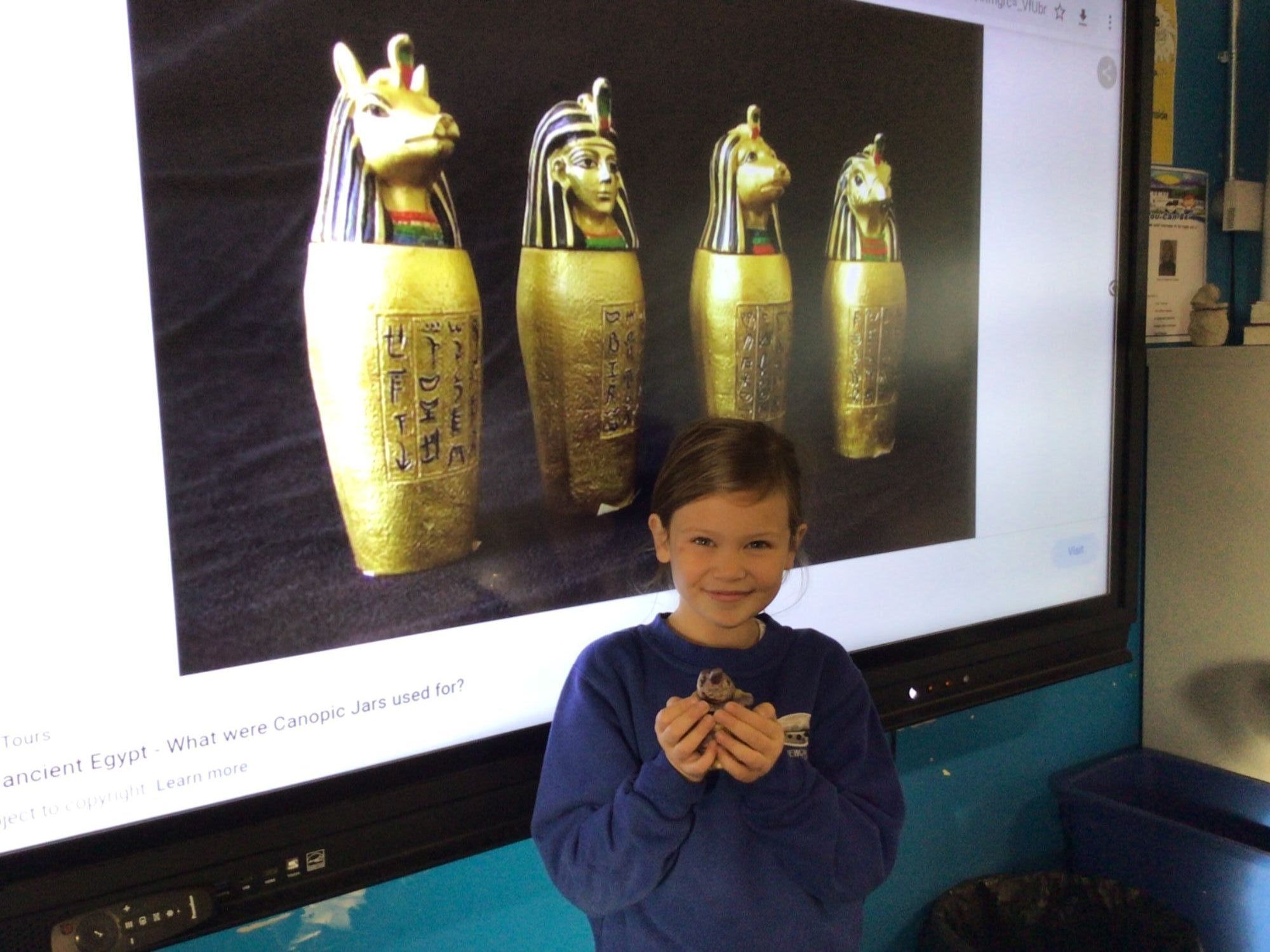 P5 have been learning about how the Ancient Egyptians took a lot of care to prepare bodies for the 'afterlife' when people died. We made our very own Canopic jars out of clay.
Beach School in P5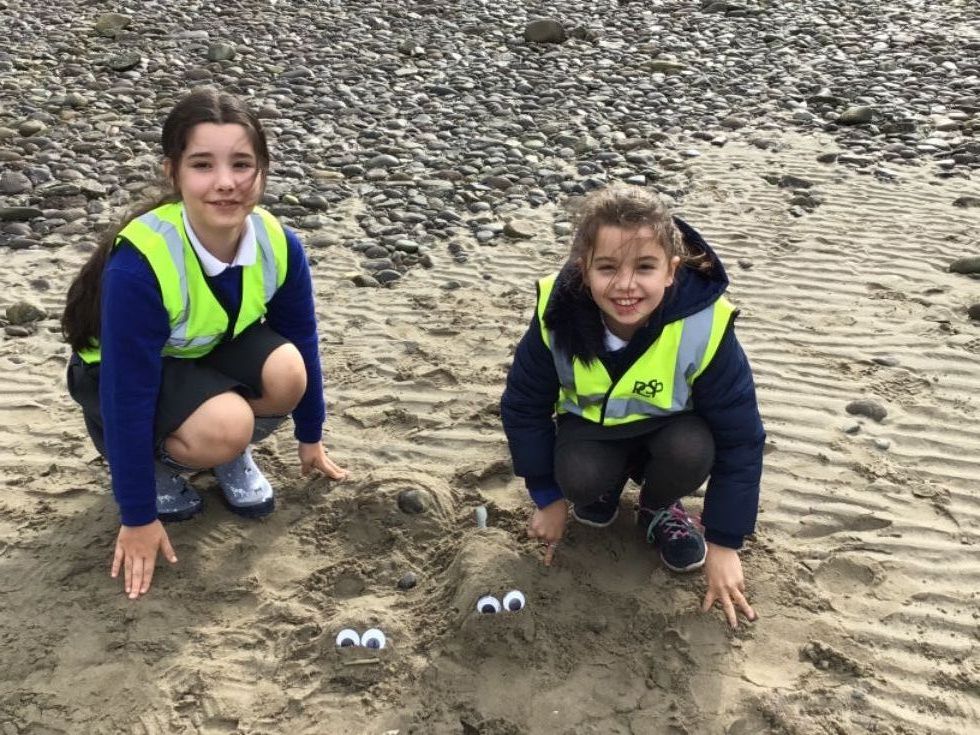 P5 love that some of our learning now takes place on the beach as NPS is now a 'Beach School.'
PATHS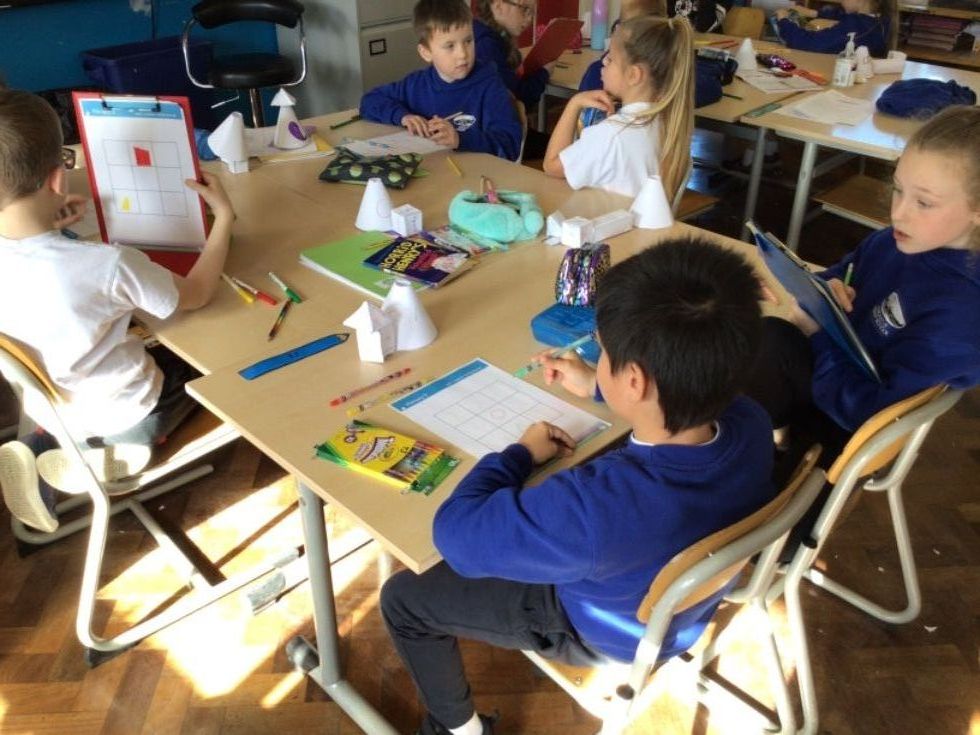 We have had great fun completing the first unit of the PATHS programme. We have learned how it is important to take turns, how we should treat others how we would like to be treated and how to be a good listener.


We will start the next unit next week on Feelings and Relationships.
Poet of the Week
This term P5 are are learning about poetry. We are enjoying taking part in 'Poet of the Week' each Friday. We recite a poem at the front of the class trying our best to use expression, to speak clearly and to know all the words.
P5 have been learning about 2D shapes.
We have been learning about 2D shapes. We can name and describe 2D shapes. We created 2D shape characters that are wanted by the authorities!
Newcastle Primary School
17A Shimna Road, Newcastle
Co.Down BT33 0AS
(028) 43 722559

WEBSITE BY: SCHOOLWEBDESIGN.NET | Login