Term 2
Literacy
Narrative Writing
explore character descriptions, story settings, story structure of Science fictional stories.
use alphabetical order efficiently
continue to make changes to work to make improvements
extend work on verb tenses
Maths
Fractions
explore links with division and fractions
decision trees
Symmetry
World Around Us
Personal Development and Mutual Understanding
PE
RE
Welcome to P5!
'Be the best you can be!'
Welcome to P5's page.
Keep watching here for what we get up to throughout the year!
World Book Day 2022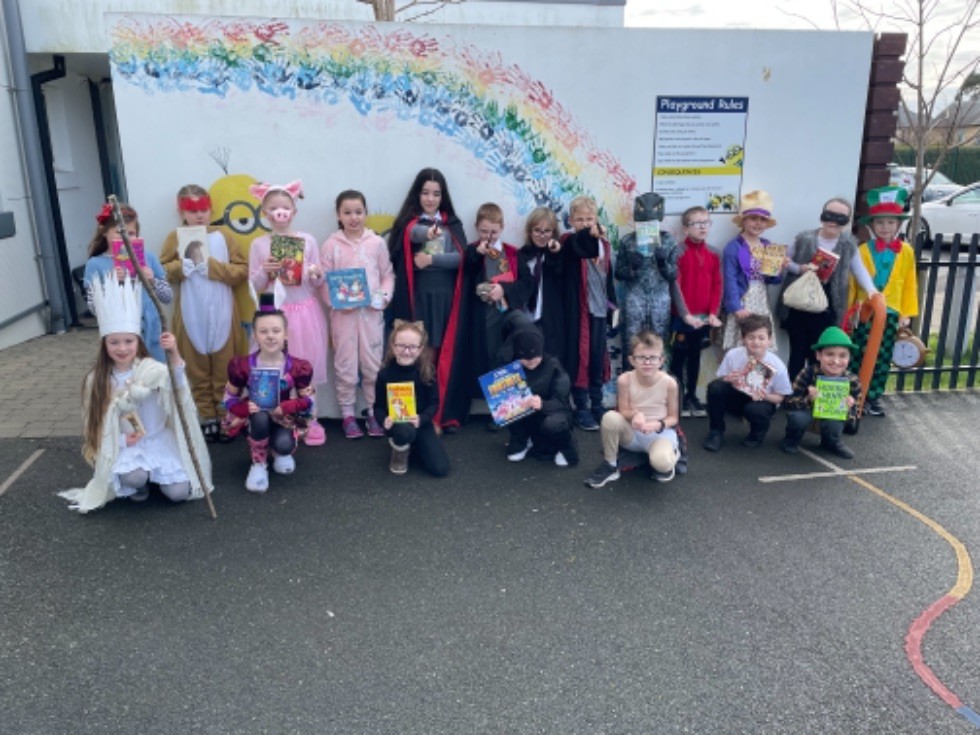 P5 had great fun celebrating World Book Day 2022! We enjoyed lots of fun activities involving books.
Ancient Egypt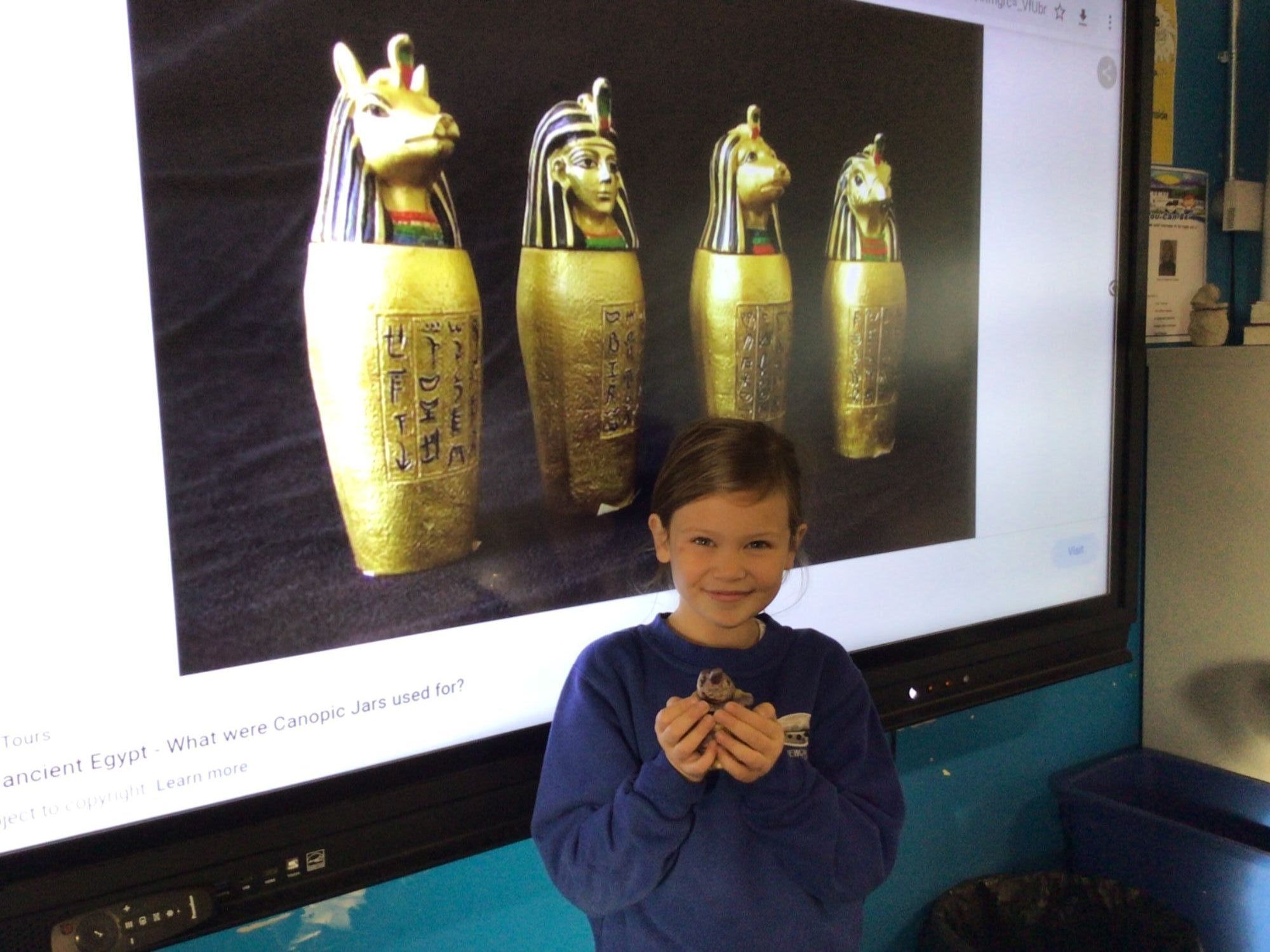 P5 have been learning about how the Ancient Egyptians took a lot of care to prepare bodies for the 'afterlife' when people died. We made our very own Canopic jars out of clay.
Beach School in P5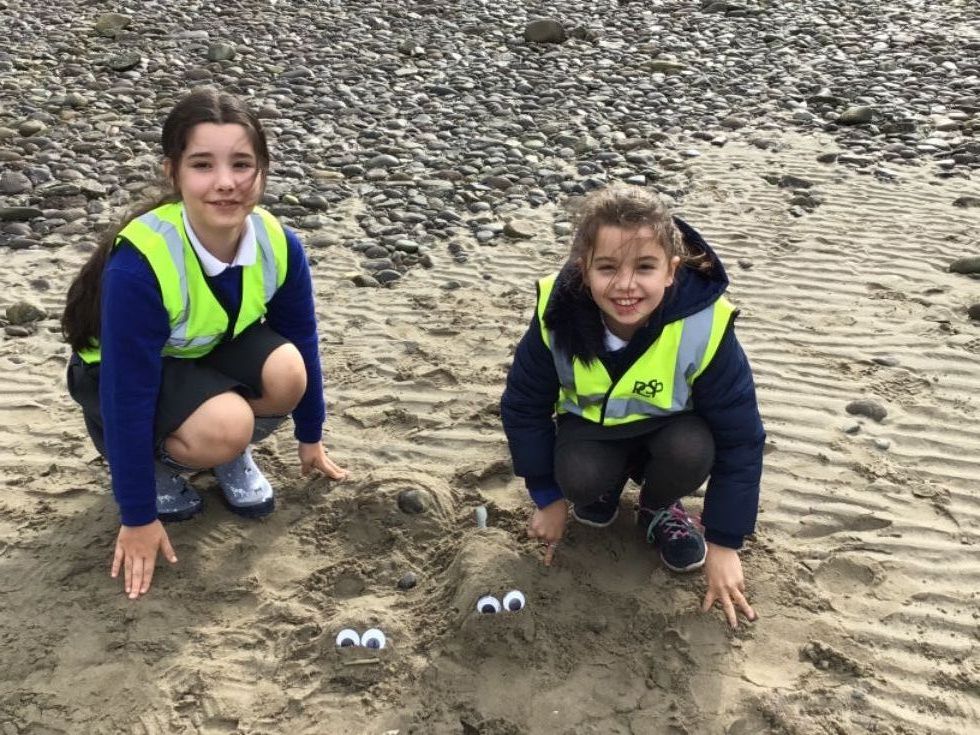 P5 love that some of our learning now takes place on the beach as NPS is now a 'Beach School.'
PATHS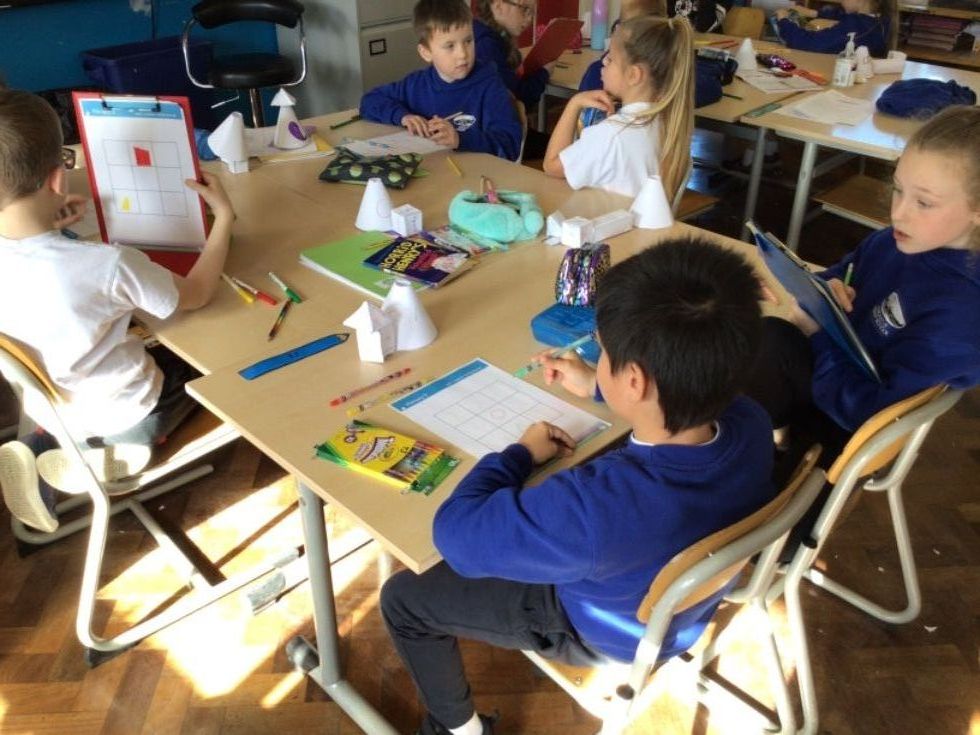 We have had great fun completing the first unit of the PATHS programme. We have learned how it is important to take turns, how we should treat others how we would like to be treated and how to be a good listener.


We will start the next unit next week on Feelings and Relationships.
Poet of the Week
This term P5 are are learning about poetry. We are enjoying taking part in 'Poet of the Week' each Friday. We recite a poem at the front of the class trying our best to use expression, to speak clearly and to know all the words.
P5 have been learning about 2D shapes.
We have been learning about 2D shapes. We can name and describe 2D shapes. We created 2D shape characters that are wanted by the authorities!
Newcastle Primary School
17A Shimna Road, Newcastle
Co.Down BT33 0AS
(028) 43 722559

WEBSITE BY: SCHOOLWEBDESIGN.NET | Login